May 1-7, 2023

The Who
Wembley Stadium, London, England, July 6, 2019
They've been playing together during periods of 7 different decades! And over the years, The Who has given us memorable rock anthems that stand the test of time.
But on this broadcast of Live in Concert, we're going to hear The Who like never before!
On July 6, 2019, The Who took the stage at Wembley Stadium in London for a sold-out concert. But it wasn't just The Who- also on stage and backing The Who was the 50 piece Isobel Griffiths Orchestra! The accompanyment brought new life to old classics, and you'll be amazed at the seamless integration. The Who sounded as good as ever!
Don't miss this extraordinary live performance from rock legends, The Who! They're headlining Live in Concert!


This week's setlist: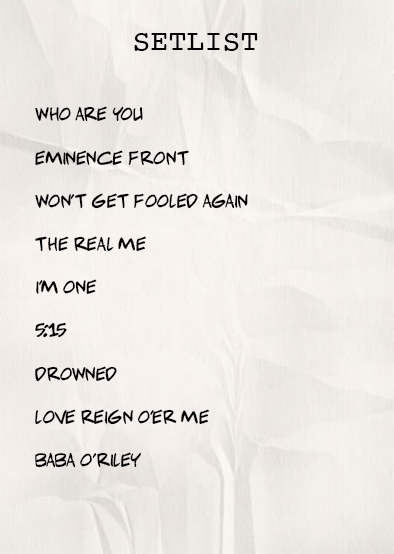 We'll also hear classic live sets by:


Eric Clapton
Recorded live in San Diego, CA, on 3/15/2007

Santana
Recorded live in Mountain View, CA, on 6/21/2022
Peter Frampton
Recorded live in Las Vegas, NV, on 7/29/2011