June 5-11, 2023

Electric Light Orchestra
Wembley Arena, London, England, June 1, 1978
ELO's "Out of the Blue" tour was full of sights and sounds to behold.
They pushed the boundaries of technology at the time, delivering concerts that were visually stunning!

The tour opened up with a record breaking 8 night stand at Wembley Arena in London.
On the next Live in Concert, we'll hear a legendary performance the was captured live on opening night of that tour! It was June 2nd, 1978.
Don't miss ELO- they're headlining the next Live in Concert.


This week's setlist: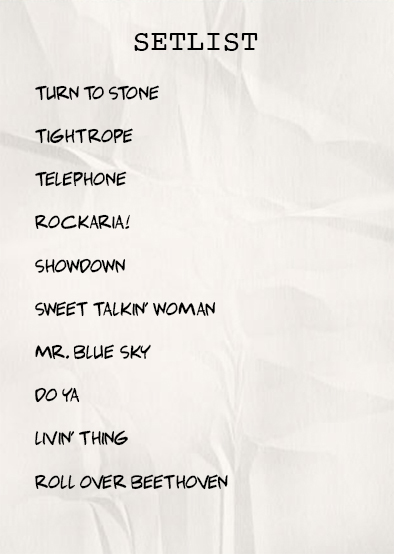 We'll also hear classic live sets by:


Huey Lewis & The News
Recorded live in New Orleans, LA, on 5/18/1986

Gerry Rafferty
Recorded live in Hamburg, Germany, on 2/12/1993
The Rolling Stones
Recorded live in Toronto, ON, Canada, on 9/3/1989