June 12-18, 2023

Queen
National Bowl, Buckinghamshire, England, June 5, 1982
Queen is known as one of the greatest British rock bands to ever take the stage. Their live shows amazed audiences- even the most critical.
On this broadcast of Live in Concert, we'll listen to a Queen concert from their "Hot Space" tour that captures the band at their absolute best.
It was recorded live at the National Bowl in Buckinghamshire, England on June 5th, 1982.
Don't miss Queen! They're headlining this weekend's Live in Concert.


This week's setlist: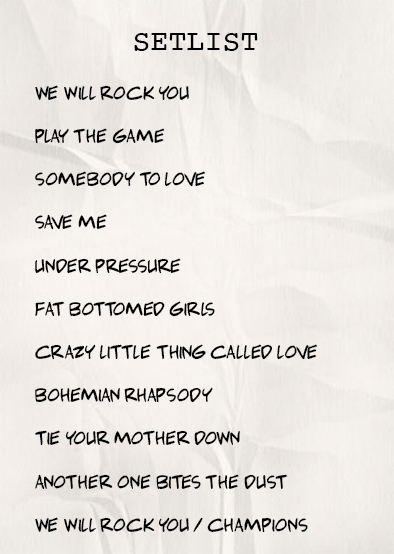 We'll also hear classic live sets by:


David Byrne
Recorded live in London, England, on 7/5/2002

Robert Palmer
Recorded live in New York, NY, on 12/15/2008
Styx
Recorded live in Maryland Heights, MO, on 6/9/2000