August 7-13, 2023

The Steve Miller Band
DTE Energy Music Theatre, Clarkston, MI, September 25, 1982
Over the past 50 years, Steve Miller has worked hard to gain a reputation as one of rock's most innovative and exciting musicians.
It's earned him plenty of accolades, including an induction into the Rock and Roll Hall of Fame.
On this broadcast of Live in Concert, we'll listen to a performance captured live at the DTE Energy Music Theatre in Clarkston, Michigan, just outside of Detroit. It was September 25th, 1982, during the highly successful "Abracadabra" tour.
Don't miss The Steve Miller Band- they're headlining the next Live in Concert!

This week's setlist: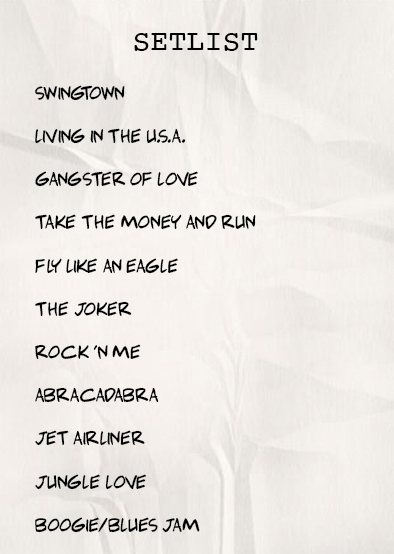 We'll also hear classic live sets by:


Gregg Allman
Recorded live in New Orleans, LA, on 5/6/2011

Pink Floyd
Recorded live in Uniondale, NY, on 8/20/1988
Styx
Recorded live in Cuyahoga Falls, OH, on 5/25/2006