August 21-27, 2023

ZZ Top
Montreux Jazz Festival, Montreux, Switzerland,
We're going back to ZZ Top's much talked about performance at the 2013 Montreux Jazz Festival!
It was captured live on July 10th, 2013, at the Stravinsky Auditorium inside the Montreux Music and Convention Center in Montreux, Switzerland.
ZZ Top took the stage and played their special brand of Texas Blues, and the European crowd loved it!
Don't miss this legendary performance by Rock and Roll Hall of Famers, ZZ Top! They're headlining the next Live in Concert.


This week's setlist: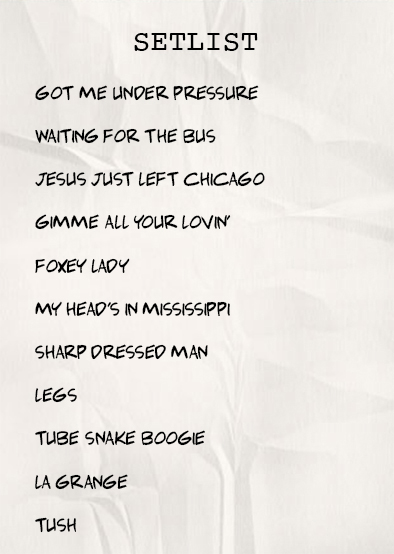 We'll also hear classic live sets by:


Bad Company
Recorded live in Bristow, VA, on 7/14/2013

Billy Idol
Recorded live in Mountain View, CA, on 10/21/2001
Santana
Recorded live in San Bernardino, CA, on 9/4/1982