August 28 - September 3, 2023

Foreigner
Rainbow Theatre, London, England, April 27, 1978
Foreigner co-founder Mick Jones says "1978 was an absolutely magical time for the band." And on this broadcast of Live in Concert, you'll get to hear exactly what he means.
We're going back to Foreigner's early days. It was just a little over a year since they'd released their self-titled debut album, and everything seemed to be falling in place. The album remained in the top 20 in sales for a full year, and the band was selling out concerts everywhere they played, including this concert.
It was captured live at the Rainbow Theatre in London on April 27, 1978. Of course, Foreigner played the monster hits from their debut album, but they also played some special new tracks for the audience. These tracks were among the very first live performances of material from their 2nd album, "Double Vision."
Don't miss this legendary performance by the original lineup of Foreigner!


This week's setlist: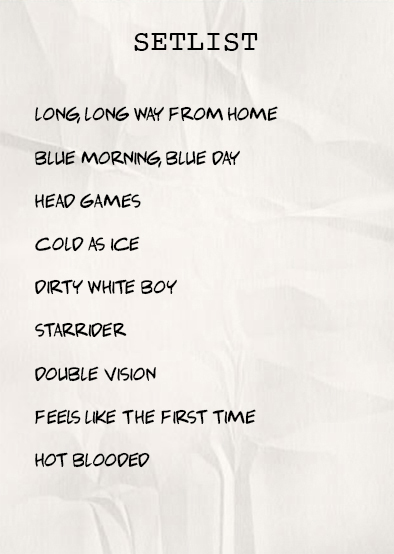 We'll also hear classic live sets by:


REO Speedwagon
Recorded live in Maryland Heights, MO, on 6/9/2000

Night Ranger
Recorded live in Chicago, IL, on 5/7/2016
Talking Heads
Recorded live in Los Angeles, CA, on 12/16/1983