September 11-17, 2023

The Who
Comcast Center, Mansfield, MA (Boston), September 27, 2002
The year 2002 was going quite well for Roger Daltry and Pete Townshend. But their good fortunes came to an abrupt end on June 27th.
It was just a couple of days before their tour was to start. The Who's bass player, John Entwistle was found dead in his Las Vegas hotel room. His untimely death hit the band hard. But despite their mourning, they played on. In fact, critics were amazed at how good their performances were!
This weekend, we'll listen to one of those performances from this tour. It was a concert captured live in the Boston area, at the Comcast Center, on September 27th, 2002.
Don't miss this legendary performance by rock legends The Who on this weekend's Live in Concert!

This week's setlist: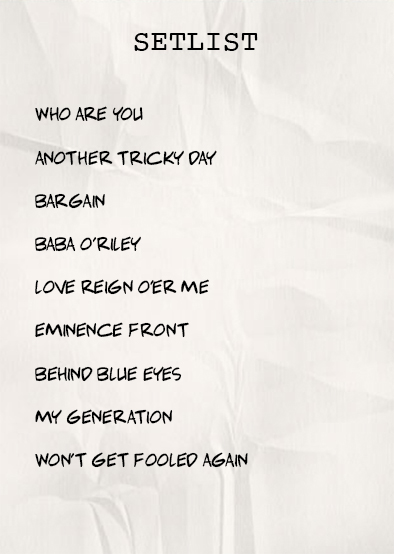 We'll also hear classic live sets by:


Kansas
Recorded live in Columbia, MD, on 7/8/1978

Tom Cochrane
Recorded live in Chicago, IL, on 5/14/1992
Def Leppard
Recorded live in Las Vegas, NV, on 9/5/2009