September 18-24, 2023

Peter Frampton
Mandalay Bay Beach, Las Vegas, NV, July 29, 2011
After leaving the band Humble Pie in 1971, Peter Frampton released several albums, but none of them had much commercial success. That all changed on January 6, 1976, when he released the ground breaking live album, "Frampton Comes Alive."

It's become one of the best selling live albums in history. That year, it remained on the Billboard charts for a mind-blowing 97 weeks, and went on to win Rolling Stone Magazine's reader poll for "Album of the Year."
35 years after the release of "Frampton Comes Alive," Frampton released an anniversary deluxe version of the album, and went out on an anniversary tour. On this broadcast of Live in Concert, we'll listen to one of those concerts. It was captured live at the Mandalay Bay Beach, on the Las Vegas Strip, on July 29, 2011.
Don't miss this amazing performance by guitar legend Peter Frampton- he's headlining Live in Concert!

This week's setlist: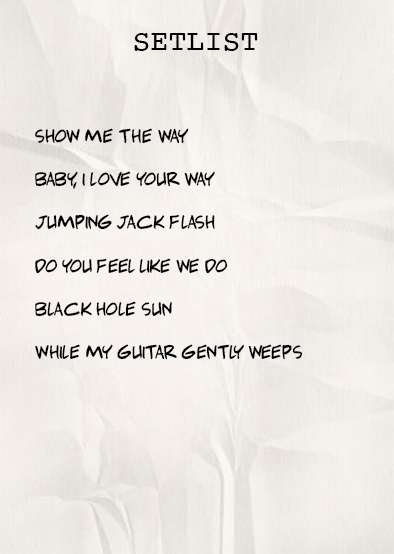 We'll also hear classic live sets by:


David Gilmour
Recorded live in London, England, on 5/31/2006

Robert Plant
Recorded live in Los Angeles, CA, on 10/8/2016
The Doobie Brothers
Recorded live in New York, NY, on 11/15/2018