September 25 - October 1, 2023

The Eagles
The Forum, Inglewood, CA, October 22, 1976
Back in 1976, about 7 weeks before releasing their groundbreaking album, "Hotel California," The Eagles played a legendary concert at the Forum in Los Angeles.
They had just added guitarist Joe Walsh to the band, and they were anxious to see how the audience would react to the material from the new album, and the heavier guitar sound provided by Walsh. They got their answer, and The Eagles went on to soar!
This weekend, we'll listen to this amazing performance. It was captured live on October 22nd, 1976. Don't miss this historic performance by The Eagles- they're headlining the next Live in Concert!


This week's setlist: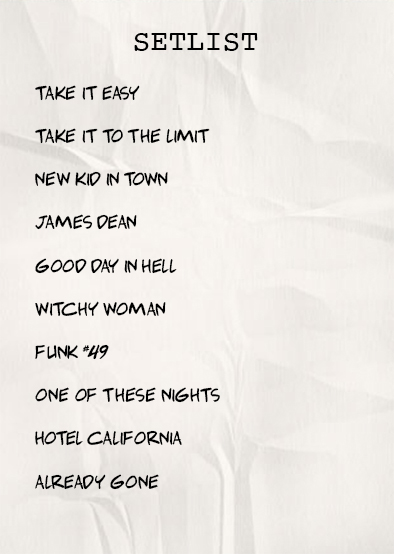 We'll also hear classic live sets by:


Bryan Adams
Recorded live in Werchter, Belgium, on 7/3/1988

Simple Minds
Recorded live in Paris, France, on 8/13/1986
John Mellencamp
Recorded live in Tinley Park, IL, on 9/18/2005