October 2-8, 2023

Bruce Springsteen and the E Street Band
Capitol Theatre, Passaic, NJ, September 19, 1978
Bruce Springsteen celebrated his 74th birthday this past September 23rd. We're taking you back to a legendary performance recorded live, just days before his 29th birthday!
On this broadcast of Live in Concert, we're going back to the "Darkness" tour. We'll listen to a jaw-dropping concert captured live at the Capitol Theatre in Passaic, New Jersey exactly 43 years ago this weekend. It was September 19, 1978.
Many consider the "Darkness" tour to be the most important tour in Springsteen's career, and full of the most impressive performances. It laid the foundation for what would become commonplace for decades to come.
Don't miss this unbelievable concert from Bruce Springsteen and the E Street Band- they're headlining Live in Concert!


This week's setlist: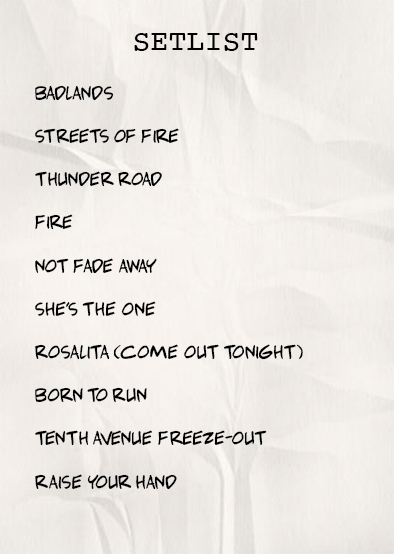 We'll also hear classic live sets by:


The Police
Recorded live in Boston, MA, on 11/27/1979

The J. Geils Band
Recorded live in Clarkston, MI, on 9/4/1982
R.E.M.
Recorded live in Greensboro, NC, on 11/10/1989