October 9-15, 2023

Journey
The Summit, Houston, TX, November 6, 1981
We're looking forward to this legendary performance by San Francisco Bay area legends, Journey!
After releasing their groundbreaking album, "Escape," Journey launched a highly successful tour that took them across Japan, Canada, and the United States. They played 132 concerts in just about a year's time.
On this broadcast of Live in Concert, we'll go back to that tour and listen to a legendary performance captured live at The Summit in Houston, Texas. It was November 6th, 1981.
Don't miss the classic lineup of Journey! They're headlining the next Live in Concert.


This week's setlist: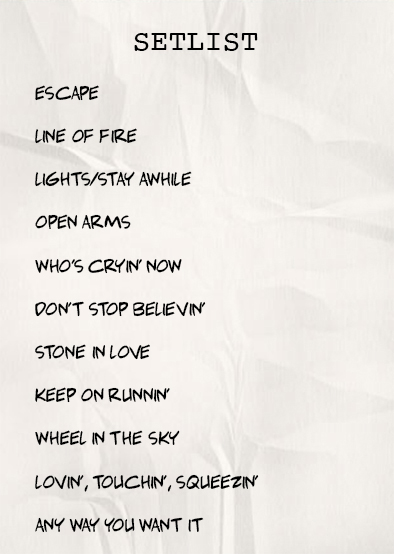 We'll also hear classic live sets by:


ELO
Recorded live in San Francisco, CA, on 2/14/1976

Extreme
Recorded live in Las Vegas, NV, on 5/30/2015
Pat Benatar
Recorded live in Huntington, NY, on 8/30/2014